We would like to inform you that the new venue of the Fitparade – being held on 17-18th October – is the beautiful and modern Europa Event Center.
Address: 1021 Budapest, Hárshegyi street 5-7.
GPS:47.522333,18.9689103
Accessibility:
By car 10 minutes from Széll Kálmán tér towards Szilágyi Erzsébet fasor-Budakeszi street-Hárshegyi street
Public transportation: Bus 22, 22A, 222 from Széll Kálmán tér
Parking: Limited numbers of parking lots on the street, paid parking under the venue.
Pictures for venue: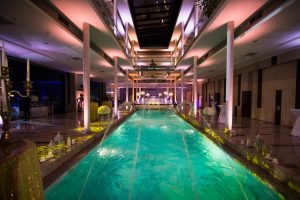 Competitions: